Tech Istanbul Pre-Incubation Program
Apply to Tech Istanbul Pre-Incubation Program and let's shape your entrepreneurial journey together!
It is an end-to-end pre-incubation program designed to accelerate the journey of entrepreneurs from different industries who want to develop their tech startups. Throughout the program, entrepreneurs shape their entrepreneurial journeys under the guidance of experienced names to increase the growth rate of their startup and develop scalable business models.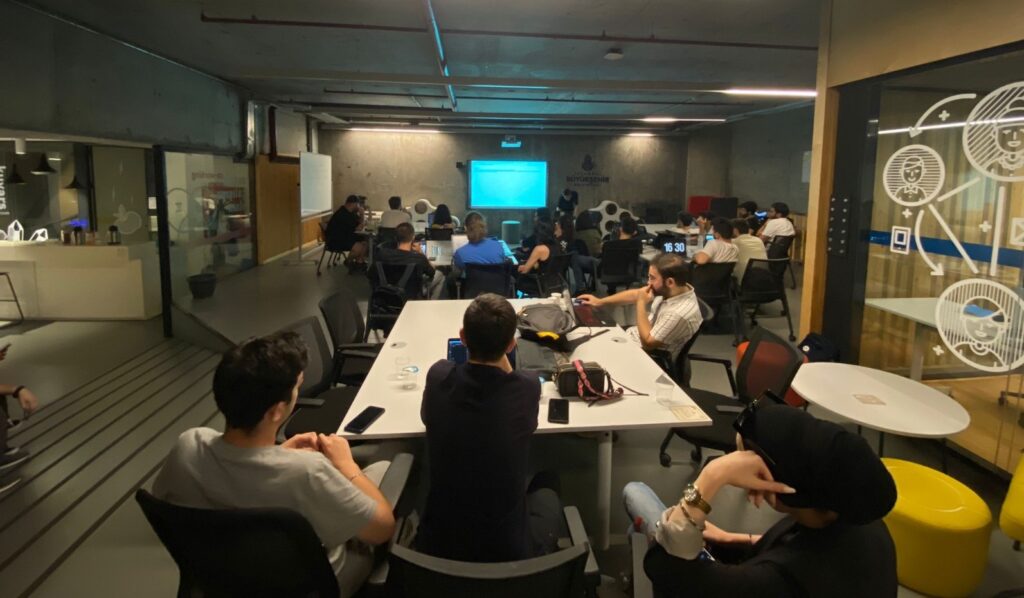 Tech Istanbul Pre-Incubation is open to applications from technology-based startups from all sectors and at different stages.
Which Supports You can Get from Tech Istanbul Pre-Incubation?
Office spaces located in the center of Istanbul and designed for entrepreneurs.
Entrepreneurship Training
Training designed specifically for entrepreneurs, including topics such as business model, strategy, and financing.
Expert and experienced mentors from every field where entrepreneurs may need guidance.
Products and programs that entrepreneurs can use for free or at a discount.
Opportunity to meet with angel investors, angel investment network representatives, and VCs.
Taking Part in Istanbul Senin App
Opportunity for your startup to take part in Istanbul's new generation smart city application, Istanbul Senin.
An opportunity to come together with IMM's business network, which serves 16 million Istanbulites with IBB, its subsidiaries and affiliates.
Social media and PR support for startups to increase their visibility.
Opportunity to develop your product in our fully equipped production workshops in our locations.
A wide business network offered to entrepreneurs through collaborations with incubation centers, universities, and corporate companies.
Access to the IMM Open Data Portal that can be used for product development and market analysis.
Tech Istanbul Pre-Incubation Program Process How does it work?
Online Evaluation Results